The 2011 Blue Ribbon College Football Yearbook does not predict Michigan to have a successful season. The yearbook predicts the Wolverines to finish 5th in their division with Denard Robinson, the only Wolverine, making the first team in the conference.
The offense revolves around Denard Robinson and Al Borges predicts that he will probably run more in the fall than he does in the spring, but he will definitely take less hits. The coaches also openly acknowledge that they don't have a clear answer at running back with Vincent Smith and Michael Shaw leading the way. Stephen Hopkins could provide a power option and may see time at fullback with John McColgan. The yearbook also predicts the offensive line play to rebound under Brady Hoke after regressing the past few years under Rich Rodriguez.
Without question, the strength of the defense is the defensive line. While Kenny Demens will lead the linebackers while Greg Brown just may crack the secondary this season and earn solid playing time. Blue Ribbon predicts that a change may be upcoming at punt returner due to the ineffectiveness Jeremy Gallon showed last season. To close out the preview, the predicted impact true freshmen are: Thomas Rawls, Justice Hayes, Antonio Poole and Frank Clark.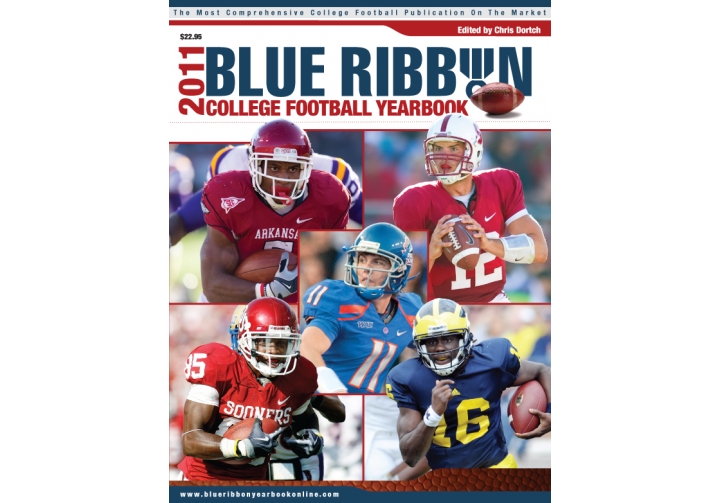 Use Facebook to Comment on this Post