Height & Weight: 6'6" 250 lbs.
HIGHLIGHTS
[tube]http://www.youtube.com/watch?v=yppE90hGi10[/tube]
ANALYSIS
Sean O'Connell, UMGoBlog.com: "Tom is one of my favorite DE's in the 2012 class. He has an extremely high motor and never, ever gives up on a play. At 6'6" he has the size to potentially play at around 280 pounds or so. Strobel is a very solid tackler and has pretty good technique for a high school kid. He needs to work on his quickness and strength a little bit, but Strobel has the skills to be a special player."
Bill Greene, Scout.com: "The first thing that sticks out about him is that he passes the eye test easily," said Greene. "He is a true 6-6, with long arms, and probably weighs 240 pounds. He could probably carry another 30-35 pounds easily on that frame. I think he has the chance to maybe be great someday. I think he's a guy who is kind of growing into his body right now. He is just 17 years old and has got another year of high school left. I think his best football is three to four years ahead of us."

QUOTES
On his commitment (cleveland.com): "It was one of the hardest decisions of my life. It was everything I could ask for. The campus, it was great. The academics fit. Plus, it was close to home."
On Michigan: "First and foremost I picked Michigan because of their academics. It's also close to home which is great for me and my family. I love the new staff. They know what they are doing to turn things around in Ann Arbor. Plus, I always felt at home there. You feel like family already. You feel the warmth and comfort with the coaches and players."
STATS
| | | | | |
| --- | --- | --- | --- | --- |
| YEAR | TEAM | TACK | SACKS | 40 TIME |
| 2010 (Jr.) | Mentor | 32 | 2 | N/A |
OTHER SCHOLARSHIP OFFERS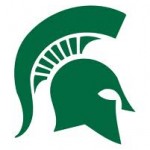 To view more profiles of Future Wolverines, visit Recruiting Central