Here we are, at the end of the home slate of Team 133's season. Amazing as the years go by, how quickly they seem to pass.
The drama surrounding Denard Robinson's injury continues, and I'm not sure we'll even know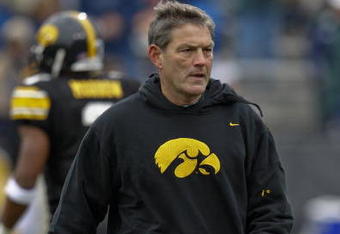 anything until after the Ohio game. Don't be surprised to see him play some Saturday, whether its QB or RB, even if its just a few plays for Senior Day. Regardless of whether you love Denard, or despise him because you can't stand him as a passer, you can't really argue what he's meant to Michigan Football in his four years. He has been literally the face of Michigan Football. I, for one, will be sad to see him go. I've been going to Michigan games since the Anthony Carter days, and while I've seen some incredible teams and players, I'm not sure I've seen anyone as electric as Denard. Sure Desmond could take it to the house every time he touched the ball, but so can Denard, and he handles the ball on every play.
Most of us welcome the return to Michigan offense we've seen for the better part of the last 20+ years after the bowl game. But we have 3 games left where Denard could play, and if he sees the field, please embrace witnessing him play. It may be awhile before we see someone as dynamic as him.
Iowa quite frankly brings a team of disappointment to town. Few expected them to truly contend for the Legends division title, but even fewer anticipated them being 4-6 at this point, with a loss to CMU in there as well.
The Hawkeye's defense has been respectable of late (and we may be calling on them next week to slow Nebraska down to keep our title hopes alive!) but their offense has been abysmal. When you need to rely on your team to run the football, have lost multiple starting offensive linemen and several running backs to season ending injuries, and your QB is relatively immobile, yet completes passes at a clip similar to a dreadlocked super athlete across the field, trouble will ensue. QB James Vandenberg has thrown more interceptions (6) than TD (5). That spells trouble for a Hawkeye team who will need to score in the 20's to be in the game.
Sadly for them, Michigan sends its 23 seniors out in their last game in the Big House happy. Michigan 34 Iowa 16.