The 2012 recruiting class was already going to be a defensive heavy class. However with the addition of Greg Mattison as the defensive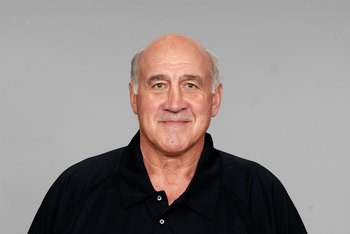 coordinator one can bet that Michigan will pull one of, if not the best defensive recruiting classes we have seen over the last decade. Mattison's experience over his career coupled with his ability to recruit Michigan should be able to pull some elite prospects on the defensive side of the ball. However expect Michigan to target many local kids to get some momentum going on early in the 2012 recruiting season. A strong core of local kids could definitely get the attention of elite prospects across the country who would want to play in an NFL scheme coached by a former NFL defensive coordinator loaded with great talent. Here are some local kids who could certainly get the ball rolling for 2012:
Dan O'Brian – DT – Flint, MI – Strong player, reminds many of Michigan's Mike Martin.
Chris Wormley – DE – Toledo, OH – Great size and technique.  Could play inside.
Royce Jenkins-Stone – OLB – Detroit, MI – Strong, intense linebacker with great instincts.
Laron Taylor – OLB – Detroit, MI – Blitzing specialist, also great in coverage.
James "Biggs" Ross – MLB – Orchard Park, MI – Hard hitter who gets off of blocks well.  Great at the point of attack.
Terry Richardson – CB – Detroit, MI – Play maker.  Very smooth.  Plays bigger then his actual size.
If Michigan can build on these six great prospects and gain some momentum heading into the bulk of the recruiting season we could be in for some surprises. Defensive tackles Tommy Schutt (Glen Ellyn, IL) a
nd Vincent Valentine (Edwardsville, IL) could have serious interest in Michigan. Defensive End Matt Godin (Novi, MI) is another instate kid who may join the Wolverine bandwagon if things go well in 2011. If Michigan could land O'Brien, Wormley, Godin and one of Schutt and Valentine that would make one heck of a defensive line class. Other prospects on the defensive line who could have unexpected interest in Michigan are Greg McMullen (Akron, OH) and Se'Von Pittman (Canton, OH). At linebacker, C.J. Dozier (Temecula, CA) was a 2012 Hoke recruit at San Diego State. Expect Hoke to continue to recruit him at Michigan and if things go well he is one out-of-Midwest kid the Wolverines could snag. One familiar name to most Michigan fans is Allen Gant (Sylvania, OH). Gant is a legacy recruit living in the wrong state who happens to be high on both Michigan and Ohio State. He is the son of former Michigan play Tony Gant. With some Michigan-men back in Ann Arbor it is possible Hoke and Mattison could get Gant to join the maize and blue and follow in his fathers footsteps. Also, watch out for Bam Bradley (Trotwood, OH) and corner back Devan Bogard (Cleveland, OH). 
If Hoke and Mattison can get this team to at least compete in the Big-10 Legends division and they show great improvement on defense many prospects may flock to Ann Arbor. Recently Jesse Palmer, whose brother was recruited by Mattison, called the Michigan defensive coordinator "not a good, not a great, but a legendary recruiter." If he has not forgotten how to recruit Michigan should be in great shape over the next 5 years.